Schedule of Programs on WPHB
WPHB Programs
Monday – Friday 6:00 am – 10:00 am
The Sheldon Sharpless Show the best in real country music with Sheldon's unique brand of commentary, national news, Pa state news, and Local news. If you would like to request a song give sheldon a call at 814.342.1260
Monday – Friday 10:00 am – 2:00 pm
The Mid-day show w/Chuck from 10 am to 2 pm each day chuckles plays your favorite country music and your requests You can call in a request or Email chuck.
Monday – Friday 2:00 pm – 3:00 pm
Kris Wilson


Kris is a twelve-year veteran of Real Country. She has a bright and friendly style, which makes her a favorite of the Midday crowd. As the Real Country Music Director her knowledge of Country music comes in handy for her daily interactive request show and the Real Country weekend specials. Kris provides all the artist bios and music chart information for the shows. Kris is happily married with three "furry children" – Mr. Echo, Tennessee, and Spencer (meow). Kris is a big NASCAR fan (her favorite driver is Dale Earnhardt, Jr.) and believes her love of music and people drew her to her Country Radio career.
The best real country and more with local news at 4PM each day.
As available we also broadcast local P.O. High School Sports with Todd Brown tune in during the week for details on the days and times of our sports broadcasts. 
Saturdays
Midnight – 10:00 am real country music
10:00 am – 11:00 am Cowboy Corner w/Red Stegall
Come ride with us as we explore the great American cowboy through his music, stories and cowboy poetry. Red Steagall is your host for this critically acclaimed one-hour radio broadcast heard coast-to-coast. You'll hear America's most talented country performers such as Reba McEntire and the finest storytellers and cowboy poets like Waddie Mitchell, Baxter Black and of course your host, Mr. Red Steagall. So sit back, relax and relive the glory and majesty of our great American Western heritage as only Red Steagall can portray.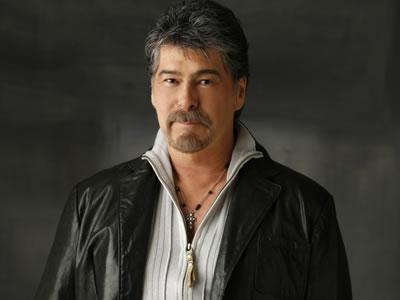 1:00 PM – 5:00 Pm
Country Gold with Randy Owen, is a four hour show hosted by the front man and lead vocalist for the iconic band Alabama. Country Gold is music-intensive, with anecdotes from a guy who ruled the country music charts during its golden age. And Randy's got the stories to prove it. Randy is a country music legend, with 43 # 1 singles, over 75 million albums sold and over 150 industry awards including – 8 ACM and CMA "Entertainer of the Year" honors, 2 Grammys, 23 American Music Awards and a proud member of the Country Music Hall of Fame. Playing at least 13 songs per hour, Country Gold spotlights classics from the 1970s through the mid-90s..
Sundays
Midnight – 7:00 am Gospel Music Songs
7:00 am – 7:30 Billy Graham Hour of Decision.
Hour of Decision is a weekly radio broadcast by the Rev. Dr. Billy Graham. Graham began it with a few of his own dollars and ties with a radio station through a friend at his old church. As more and more people listened to the show, donations poured in to keep the show on the air. The show aired for fifty years and changed countless lives
7:30 am – 8:00 am
Need of the Hour 
Rev. Dewey Evans brings the Gospel with a stirring message.
8:00 am – 9:00 am
Hymspiration Time
Pastor Focht  Brings us the gospel and some lovely music.
10:00 am – 11:00 am
New Life Center
The New Life Center brings Pastor Dill each week with a Gospel Message.
11:00 – Noon
Gospel Music
Noon – 4:00 pm
JoJo's Polka Party
Each week JoJo brings us the best polka party in central Pa…
4:00 pm – 4:30 pm
The Amazing Grace Program
5:00 pm – 6:00 pm
GloryLand 441
The rest of the day Sunday is filled with Gospel music.